Life Coaching for Children, Teenagers and Young Adults
We often are so blinded by the lights of life that we fail to see the light within our own self. The challenges at home, school, university can leave one feeling like one has to keep up rather than explore the potential within, and our old tools and ways of thinking may not be enough.

As a Life coach, I work with any challenge one might be facing , be it personal or learning related.
Whatever you are looking for, it is all in you !
Coaching can help in many way, here are some
From my experience in working with people, I feel that each one of us have the innate potential to be whatever we really want to be. Yet it feels like a battle sometimes, with peers, society, with our own sense of self so on and so forth. Coaching helps in a no:of ways to efficiently deal with this. Below are some of the ways that Coaching could benefit someone.
LEARNING ENRICHMENT COACHING
Learn Smarter, not harder!

Discover your Unique Style of Learning

Become Independent Learners

Accelerate Your Learning

Make Learning Enjoyable and Fun
PERSONAL ENRICHMENT COACHING

Build Self Confidence

Overcome Phobias, Fears and Anxieties

Breakthrough Limitations

Build Good Self Esteem

Tap into your Fullest Potential

Build Useful Habits



"Coaching is unlocking a person's potential to maximize their own performance.
It is helping them to learn rather than teaching them."
The word Coach originates from sports. In sports, a Coach is someone who is geared toward bringing out the best in a player, overcoming challenges, tapping into their potential and bringing their best self and best game forward.

Similarly, a Life Coach is someone who works with one to overcoming any barriers to being their best. They work towards the goals by equipping the clients with resources to bring their best self forward – confident, free, empowered from within.
Coaching is enabling one to live a life of freedom and choice as opposed to the conditioning from the past. It is about creating ways of thinking and being that enables one to live a life that one really wants to live. 
A Life Coach is someone who is professionally trained and equipped with tools to support someone navigate through the challenges one might be facing.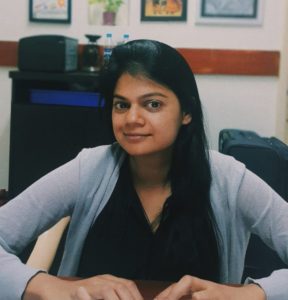 After having worked in IT for almost a decade, I very willingly pursued my interest in working with people through Coaching. I am truly fascinated by human nature and the unbelievable power and possibilities that rests within each of us. 
An NLP Master Practitioner and Neoway Life Coach, I am willingly obsessed with unearthing the mysteries of the mind and beyond and I get all fired up with the idea of seeing people having breakthroughs and growing. 
If our paths ever cross ways, I would love for you to leave feeling fuller and richer and more alive from within. I get great joy in seeing people flourish and thrive in their own ways. 
My primary modality of work is NLP (Neuro Linguistic Programming).
Sunitha Ramadurai
NLP Master Practitioner and Neoway Life Coach

" If what you are looking for is where you are looking, chances are you would have already found it. Look in a different place"
Here are a few things people have shared
Sunitha is an incredibly talented life coach. She knows what questions to ask to help you find out what you really need to work with, which might not always be what you thought underlying to the root of the problem-and she can help find it! She also has an amazing tool box of techniques and I felt very safe under her intuitive wing to all that came up. I have no hesitation in recommending Sunitha, a truly genuine and experienced practitioner who can help guide you to find a way forward, wherever it is you wish to go.
Before coaching with Sunitha I had terminated a coaching relationship with a business coach who left me far worse off than I was before the coaching process..I couldn t figure out why and was in a very unhealthy state of confusion and self doubt..Sunitha s firm but gentle prodding and her NLP exercises led me into a wonderful journey with my unconscious mind..And I finally cracked the code and discovered my Holy Grail..As my personality integrated I discovered Enneagram coaching ..and am consequently enjoying the bliss and fulfillment that comes ONLY when you discove r your Life Mission..It was the deep journey into the subconscious largely influenced by NLP work that catalyzed this breakthrough!! I am eternally grateful to you dear coach
Lilibeth Viaplana
Emotional Intelligence Coach
Write to me a little bit about what you are looking for and I will be in touch with you shortly