Accelerated Learning Skills Program
Enabling Children, Teenagers and Young Adults
Excel at Learning and become
Motivated, Confident & Empowered Learners
This is a customised six month program based on Accelerated Learning Skills , NLP and Whole Brain Learning. Aimed at creating joyful, empowered and independent learners, this program explores the different strategies, techniques and mindsets in learning that accelerates ones ability to learn more rapidly and learn with joy.
This program is a series of dedicated 1-1 Coaching sessions with your child, spread over a period of 6 months to help them become skilled, independent and empowered learners backed with empowering and strong beliefs about their own self and their ability to learn anything.
What is Accelerated Learning?
Often times students know very limited ways of learning . These ways may not be applicable everywhere and can actually slow down their learning and cause a lot of stress.
Accelerated Learning Skills are different learning methodologies put together to help students learn rapidly and easily and understand better.
It is Learning by learning HOW to learn and Rediscovering the Joy in Learning.
What is Whole Brain Learning?
Our brain has two upper hemispheres rather than one and the two sides of our brain, the left and the right brain have different functions. Studies show Geniuses like Einstein, Leonardo Da Vinci and Mozart used both sides of their brain to unlock their potential.

When both hemispheres are engaged in learning we call it Whole Brain Learning.
Neuro Linguistic Programming – NLP, is a study of understanding HOW we think and behave. It is enables one to choose their mental, emotional and physical states and helps one to communicate effectively & powerfully with themselves and with others.
NLP helps in building a mind that can learn faster and easier, overcome fears, feel more confident, have more enriched relationships and that can achieve greater successes.
NLP provides tools and skills for the development of excellence, and establishes a system of empowering beliefs and presuppositions about our thoughts, our communication and effective change. It is a key to reaching goals and achieving excellence.

Some of what your child
will learn​
Depending on how old you child is and what their needs are, this program will be slightly different, customised to the outcomes that you would like. Here are some of the benefits, just to give you an idea​
Accelerated Reading Skills:

The Accelerated Reading process combining NLP with the latest methods in speed reading and principles of accelerated learning,

helps students to read faster and at the same time it amazingly improves their Comprehension, Concentration and Recall.
Exercises for Whole Brain Learning:

Students learn to enhance whole-brain learning by doing a series of movements that activate the brain. These activities make all types of learning easier and are specially effective with academic skills
How to develop a Super Memory:

The Students will learn how to effectively store, retrieve and recall information. They will also learn to apply Memory principles like power of Association and Imagination. Different memory systems like Linking and Pegging will be taught.
Whole Brain Note Making or Mind Maps:

We usually learn to make linear notes which only engages the left side of the brain. Students will learn to make notes using whole brain methods. This will help students to learn and review

chapters easily. Mind mapping enhances not only their learning but also develops their thinking ability .
NLP Skills your child will learn
NLP Skills your child will learn:
– Enjoy Subjects Easily
– Prepare well for Exams
– Boost Confidence & Self Esteem
– Develop Inner Motivation to study
– Enhance the Power of Focus
– Develop Empowering Beliefs in academics
– Manage time for studying
– Set Academic Goals & Achieve them.
Duration : 6 months
Sessions: Weekly once for 60 – 90 mins
Where : On Zoom
Fee: INR 36,000
Timings: Will be decided with you
To register or to know more, please write to me and I will get back to you shortly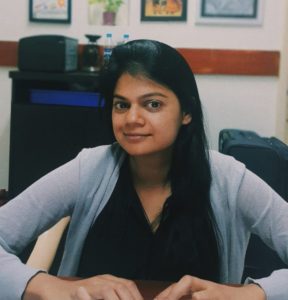 After having worked in IT for almost a decade, I very willingly pursued my interest in working with people through Coaching. I am truly fascinated by human nature and the unbelievable power and possibilities that rests within each of us. 
An NLP Master Practitioner and Neoway Life Coach, I am willingly obsessed with unearthing the mysteries of the mind and beyond and I get all fired up with the idea of seeing people having breakthroughs and growing. 
If our paths ever cross ways, I would love for you to leave feeling fuller and richer and more alive from within. I get great joy in seeing people flourish and thrive in their own ways. 
My primary modality of work is NLP (Neuro Linguistic Programming).
Sunitha Ramadurai
Neoway Master Coach, NLP Master Practitioner, Accelerated Learning Skills Coach certified by Neoway Academy